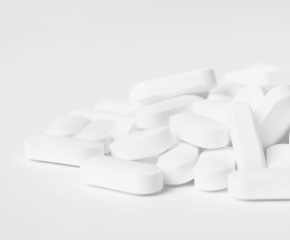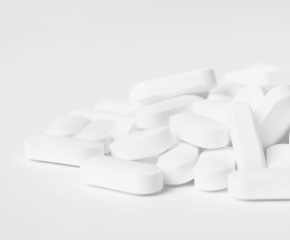 Cancer patients and their advocates continue to applaud nationwide changes in health care rules that have dramatically cut the cost of the pill form of chemotherapy.  In twenty-three states, from Utah to the Carolinas, lawmakers have moved to force insurers to bring down the expense of this increasingly popular form of treatment.  But this intervention has sparked anger among insurance companies, who charge that state legislatures are doing patients more harm than good when they meddle with healthcare pricing.
Nearly thirteen million Americans are diagnosed annually with cancer.  Tied to the physical anguish of the illness is the crushing financial burden of care.   As costs spiral upwards, with the projected national burden of cancer treatment skyrocketing to 158 billion dollars by 2020, patient rights groups are struggling to hold down insurance expenses on the most innovative treatments.
One of the latest success stories in the war on cancer is the development of oral chemotherapy drugs.  Unlike IV-chemo, with its grueling ritual of hospital visits, chemo pills are more lifestyle compatible, less invasive, and inflict fewer side effects. Moreover, some cancers are more effectively targeted with oral chemo.  Increasingly popular with doctors and patients, experts predict that in five years half of all cancer patients will take a pill as part of their chemo regimen.
The problem for advocates of oral chemo can be summarized in one word: parity. Insurers treat chemo pills as a prescription drug benefit, which means significant out of pocket expenses, estimated at 3,000-8,000 dollars per year.  Alternatively, IV chemotherapy is billed as a medical benefit, with more modest co-pays and a cap on billing.
Critics argue this distinction in pricing is unfair, and can mean the difference between life and death for financially devastated cancer victims.  Led by the American Cancer Society's "Cancer Action Network," with support from the Leukemia and Lymphoma Society and the National Patient Advocate Foundation, cancer sufferers and their advocates have mobilized to demand that legislators step in to level the playing field between chemo treatments.  Their success has been sweeping.  Cancer has no party registration, and so in states where "parity" bills have been introduced a spirit of bi-partisanship has produced dramatic reforms at speeds that out-pace the usual shuffle of legislative change.
But if twenty-three states have enacted "chemo pill parity" bills, twenty-seven have not moved on the issue.  In most instances this is a matter not of "if" but "when."  In the narrow confines of a state house committee room, confronted with ailing cancer sufferers, the prevailing mood runs swiftly against opponents of change.  Nevertheless there are vocal opponents to these "parity" bills, chief among them America's Health Insurance Plans (AHIP), the national insurance industry trade association.  It is their charge that "parity" legislation, while emotionally loaded, fails to recognize the long-term negatives of governmental price fixing in healthcare.  While the new chemo-cost laws may reduce the immediate out-of-pocket pain to patients, the costs to insurers and drug companies remain.  This is a burden, they argue, that will inevitably be offset by rising premiums.   The argument is a familiar one, often echoed by Republicans, but cancer creates its own politics, and at least at the local level it is not a line of attack that has been significantly persuasive with members of either party.
Cancer support groups are buoyant over their statehouse victories, which have created a sort of critical mass moment on chemo pricing.  But without a Federal fix there will likely remain a handful of states that hold out on reducing the cost of oral chemo.  To this end cancer survivors are door knocking on Capitol Hill.  But whatever the challenges of forcing change on the insurance industry locally, opposition to reform will be starker in Washington, where lingering anger among Republicans over "Obamacare" makes uncertain the success of any new restrictions on insurers and their pill pricing.