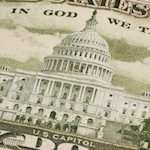 D.C. lobbying firm, The Ferguson Group, has released a report showing the potential ramifications to local governments from the elimination of earmarks.  The report also proposes a viable shifting of strategies to distribute funds through the use of grants.  A Ferguson Group press release states:
"Federal funding for important local projects and programs, such as emergency room funding, city road projects or bullet proof vests for sheriff's departments, will be distributed unfairly and unevenly over the next two years unless Congress provides clear and concise direction to the federal agencies charged with distributing these funds."

Click here to download the full report (.pdf)

The Ferguson Group, LLC has represented local government agencies, non-profits, and institutions of higher learning before Congress and the Administration for 28 years.