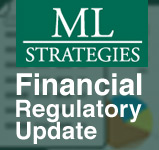 Amendment to Increase Government-backed Mortgage Loan Limits Introduced:
On October 19th Senators Feinstein (D-CA), Isakson (R-GA), and Menendez (D-NJ) introduced an amendment to the Agriculture Appropriations bill (H.R. 2112) that would return government-backed mortgage loan limits to their higher, temporary levels set in 2008. Designed to jolt the floundering housing market by lowering the cost of borrowing, at levels authorized by Fannie Mae, Freddie Mac, and the Federal Housing Administration to purchase or guarantee costlier mortgages. That authority expired at the start of the month, which returned the upper mortgage limit to $625,000 – down from $729,750, and revised the formula for setting limits to 115% of the median home price for the area – down from 125%.
Advocates for temporarily increasing the limit through December 2013 argue that the lower levels will hamper the housing market recovery, particularly in more expensive housing markets such as New York, Los Angeles, and Washington, DC. The Administration and many Congressional Republicans disagree, arguing that it is time for the federal government to slowly extract itself from the home mortgage market. A study from the Federal Reserve, released last month, indicates that only 1.3% of Fannie and Freddie loans made last year would not be eligible under the new limits, but noted that banks will need to increase their large mortgage offerings by 50% to compensate for the government's exit. Still, such an increase may not be needed, as some argue that demand for those loans will fall in the face of likely higher, private interest rates.
Other Topics From The Full Report Include:
Supercommittee Update
Home Mortgage Financing Reform to Wait Until 2013 at the Earliest
Senate Blocks Portion of Obama Jobs Plan to Hire Teachers, First Responders
Geithner Small Business Hearing Focuses on Large US Problems: Tax Reform, Foreclosures
Senate Confirms Financial Regulators
Senate Hearing on ETFs Receive Limited Attention
Senate Banking Subcommittee Hears Testimony on European Debt Crisis
House Democrats Call on SEC to Regulate Corporate Political Spending
CFTC Adopts Final Position Limit Rule Despite Concerns of Congress
CFTC Votes on Derivatives Clearing and Swap Extensions
SEC Announces Vote on Final Hedge Fund Advisor Disclosure Rule
CFPB Receives Comment that Larger Participant Rule Should be Tweaked, Broadened
Fed Finalizes Living Will Rules
European Debt Crisis Continues as Policymakers Meet to Discuss Solutions
Florida Legislator Seeks Ban on Debit Card Fees
Occupy Protests Continue, Aims Differ
UPCOMING HEARINGS