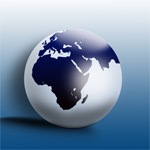 Continuing the theme of international lobbying that we highlighted yesterday regarding British companies lobbying American politicians, more information was released today about International organizations Lobbying within the U.S.
Swiss Bankers hiring Washington lobbying firms to protect their interests from potential new requirements.
Read More
Additionally, it was announced today that a new, searchable database of  International money lobbying in the U.S. has been developed by ProPublica and The Sunlight Foundation.  The Foreign Lobbying Influence Tracker allows anyone to quickly learn what governments are lobbying whom, how often and about what.