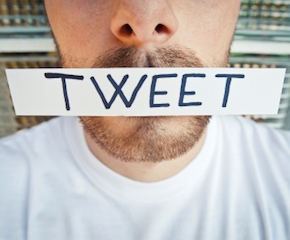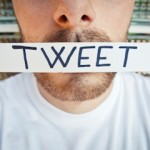 Dinosaurs beware, as the business of government increasingly trends through social media connections, many lobbyists just aren't linked in. A survey of Washington's most prominent lobbying firms reveals that about half of them, including many of K Streets' power brokers, lack any effective presence on Twitter, Facebook or other online networking services.
Indeed, while lobbyists foot-drag on technological changes, their friends—and adversaries—on the Hill have rushed to exploit these communication game changers.
To the twenty and thirty-something staffers that fill Congressional offices and casually tweet about the drama of their coffee breaks, the notion of connections made exclusively through private face time smacks of the "closed door" mentality of a bygone era. To them, all doors are open and the new corridors of power are virtual, instantaneous and limited to 140 characters. POLITICO reports that more than 83 percent of the members of Congress utilize Facebook, while nearly the same percentage — 81 percent — have Twitter accounts. By contrast, lobbying shops as prominent as Patton Boggs only command about 3,000 Twitter fans, a tiny number for a firm with a sky high industry profile.
But for many veteran lobbyists there is still more power in the meet than in the tweet. To their thinking, the personal word or the face-to-face experience builds relationships of greater and more enduring heft than contacts made in the scattered blips that come via an iPhone.
In any event, Howard Marlowe feels that change is in the air — or the digital ether. Marlowe, the President of the American League of Lobbyists, is convinced that in order to remain relevant lobbyists will be forced to compromise, embracing change and marrying new media patterns to their old strategies. Nick Allard, lobbying head at Patton Boggs, echoes Marlowe's certainty. "You cannot be a Luddite and a lobbyist. Luddite lobbyists go out of business."
Read the Entire Article:
By Dave Levinthal, POLITICO