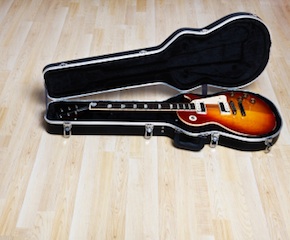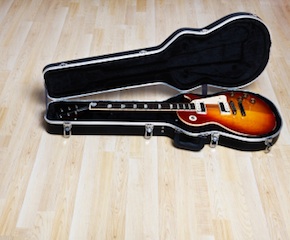 As the Feds look into allegations that Gibson Guitars violated the Lacey Act, the legendary instrument maker is playing its own power chord with the retention of six lobbyists from the Washington firm of Crowell & Moring.   In August Federal agents raided Gibson's facilities, impounding wood imported from India. While the government has yet to charge Gibson with any violation of the Lacey Act, which prohibits the trafficking in "illegal" wildlife, fish and plants, the investigation amped-up protests from die hard fans of Gibson, maker of the iconic Les Paul guitar.
A month after the raid, this net-roots anger reverbed through social media and all the way to Washington, with Gibson CEO Henry Juskiewicz attending President Obama's job speech as a guest of House Republicans.   Many Republicans view the Lacey Act as a poster child for regulatory overreach.  "Gibson is innocent and will fight to protect its rights," Juskiewicz said in a statement.  "Gibson has complied with foreign laws and believes it is innocent of ANY wrong doing."
On the B-side of this story, environmental groups have rallied to defend the Lacey Act as a meaningful tool for policing the trade in illicit natural resources while also promoting jobs in domestic wood production.
Read Full Articles from:
LegalTimes By Andrew Ramonas