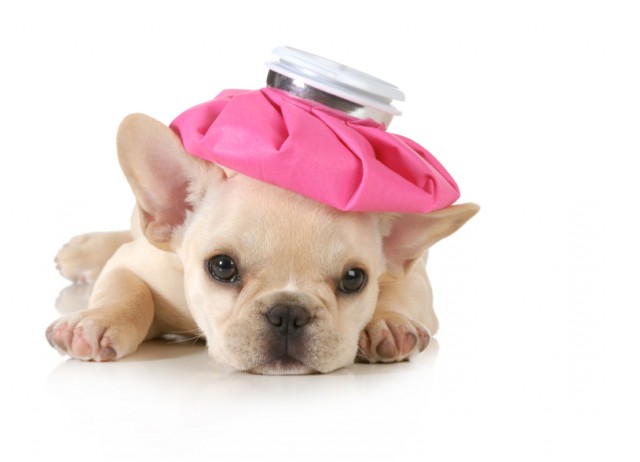 How much is that doggie in the window? Try $50 billion, the estimated annual cost of pet ownership in the U.S. according to the American Pet Products Association.
Of course this isn't all rubber pork-chops and Kibbles. Every pet owner has terror tales of visits to the vet hospital and shock bills for cat dialysis or doggie chemo. (How much does Garfield's dialysis cost? Somewhere in the neighborhood of $23,000.) Given that people treat their pets as members of the family, in some instances as its most important member, owners willingly shell out, however exorbitant the tariff. And they do so without the caps or subsidies provided by human insurance. Only a negligible 1 percent of owners carry pet insurance, while everyone else pays straight out of pocket.
A massive wedge of these costs result from the surprisingly constrictive market in pet medications. While humans can walk out of their doctor's office with a written prescription, and fill it at a RiteAid, Walgreens or any local pharmacy, pet owners face a different pharmaceutical reality: veterinarians who are reluctant to write prescriptions, or refuse to do so altogether. Instead vets sell the pills out of their own clinics, generating a lucrative secondary income for their practices.
On February 10, bi-partisan legislation was introduced in the House of Representatives by Rep. Jim Matheson (D-Utah) which would end, or at least reform, this distribution control over the sale of pet medicines. Co-sponsored by Rep. Jason Chaffetz (R-Utah), the "Fairness to Pet Owners Act" (H.R. 4023) is a re-run of a bill Matheson pushed in 2012 that ultimately died in the House.
H.R. 4023 is aimed at loosening up the pet medication business by mandating that all vets provide prescriptions, either written or electronic, to their clients. On top of this, veterinarians would be barred from charging a prescription-writing fee, or demanding that clients sign a liability waiver involving the prescription. It is Rep. Matheson's position that these reforms would be empowering to consumers, bringing down costs by encouraging them to competitively price-shop for medication.
Not surprisingly, veterinarians are panicked by H.R. 4023, and its dead-on threat to one of their most profitable revenue streams. Their trade group, the American Veterinary Medical Association (AVMA), has blasted the bill in action alerts, taking the position that it is "burdensome and unnecessary," redundantly bureaucratic, and a nicely wrapped gift to mega-chain pharmacies like Walmart that have long coveted a piece of the animal Rx market. Additionally, the AVMA charges that allowing pharmacists who are unqualified in animal wellness to fill prescriptions endangers the health of pets.
Looming for both sides is a long-awaited report by Federal Trade Commission, which held in-depth hearings and workshops on the economics of pet medicine in 2012. How the FTC breaks down the debate, and the scope of its recommendations about the sale of pet meds, will go a long way to deciding the issue one way or another.
In the meantime analysts remain skeptical about H.R. 4023's chances in this Congress, noting that the scope of the bill is narrower than that of earlier legislation, with many fewer co-sponsors. There seems to be little appetite among lawmakers to make puppy healthcare a legislative mission. H.R. 4023 may be a bill that just won't hunt.