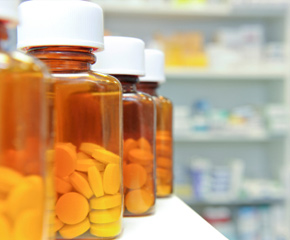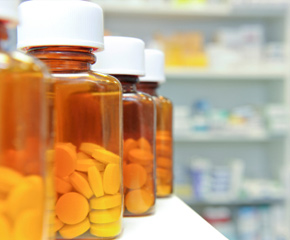 It might soon be more depressing to buy anti-depressants say critics of a House bill that some argue will hike up prescription drug costs.  Proponents of the bill insist the opposite is true, and that the future of community drug stores is at stake.   With powerful interest blocs squaring off, fielding squads of advocates, the battle for H.R. 1946 is shaping up to be a lobbying slugfest.
Major pharmacy trade groups have massed their resources to lobby for H.R. 1946, otherwise known as the "Preserving Our Home Town Independent Pharmacies Act."  Sponsored by Rep. Tom Marino (R-Pa.), the bill would create an exemption in antitrust laws to allow independent drug stores to collectively bargain over prices when negotiating with health care providers and pharmacy benefit managers.  Opposing the legislation is an odd bedfellows consortium of interests, including the Federal Trade Commission, labor unions, employers and federal agencies. They argue that passage of H.R. 1946 would raise drug costs for health plans and health consumers.
Driving for the enactment of H.R. 1946 are the National Association of Chain Drug Stores, the National Community Pharmacists Association and the Association of Community Pharmacists.   The sharp end of their pitch is that the pharmaceutical marketplace has been radically transformed by the emergence of companies known as pharmacy benefit managers (PBMs) including major players like Express Scripts, Inc. which was recently given FTC approval of its $29 billion dollar acquisition of Medco Health Solutions.  PBMs control the prices that health plan providers pay for prescription drugs.   A few years ago they managed approximately 10% of U.S. prescriptions.  Now that number has skyrocketed to 85% of prescriptions, with PBMs emerging as multi-billion dollar operations.   This new level of market power exasperates pharmacy trade groups who insist PBMs have created an anticompetitive environment that gouges pharmaceutical providers.  For independent pharmacies not to get squeezed out in negotiations with the giant PBMs, runs their argument, they need to be allowed to act as a united, collective front.
Prescription drug costs are higher in the US than in any other country, with annual consumer spending on retail pharmaceuticals topping $300 billion dollars.   Critics of H.R. 1946 insist that permitting drug stores to unite on pricing would force these costs up even higher.  A recent study, commissioned by the trade group Pharmaceutical Care Management Association, concluded that H.R. 1946 would spike prescription drug rates by $15.6 billion over the next five years.
Opponents of the bill also point to a recent U.S. News & World Report article that labeled "pharmacist" as one of the "Best Jobs" in America, with Labor Department statistics revealing that the median pharmacist salary is  $111,570 a year.   Given this level of security and profitability, critics dispute the argument that community drug stores are imperiled in the current marketplace, or require new rules to guarantee their survival.
For all of this back and forth the naysayers of H.R. 1946 are likely to have it their way.  The website GovTrack, which keeps tabs on Congressional legislation and prognosticates success, gives the bill a meager 3% chance of ever being enacted.